Daily's mission is to provide reliable, quality cannabis extract products at an affordable price. Working closely with Daily's team, we updated the brand identity for their vape & preroll products.
Daily's brand needed to reflect its friendly, approachable nature without being juvenile. By polishing and adding to Daily's current identity system we were able to achieve a captivating brand that is inherently friendly, but adult. The updated approach to typography, color, and addition of patterns work as a system that can easily be applied across Daily's multiple products.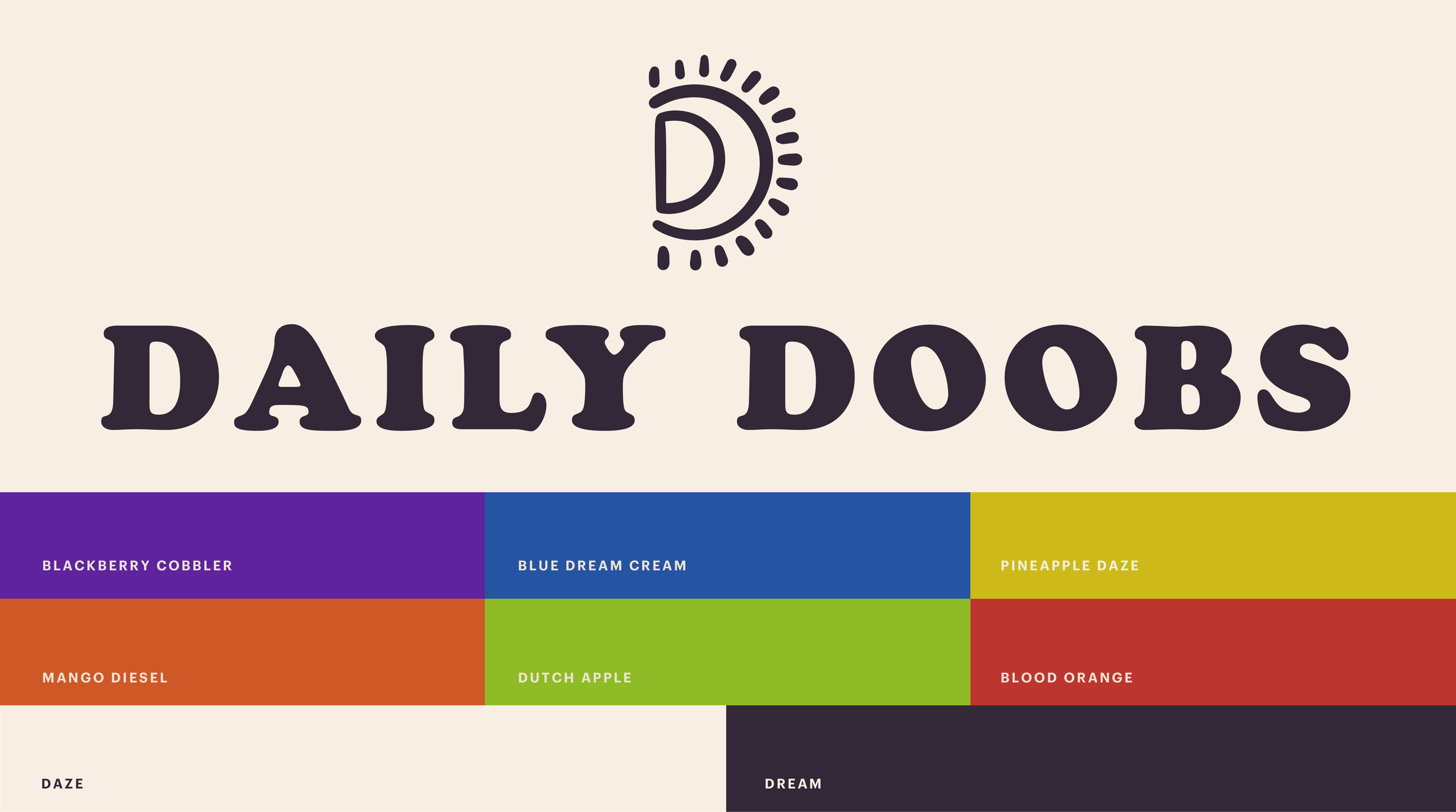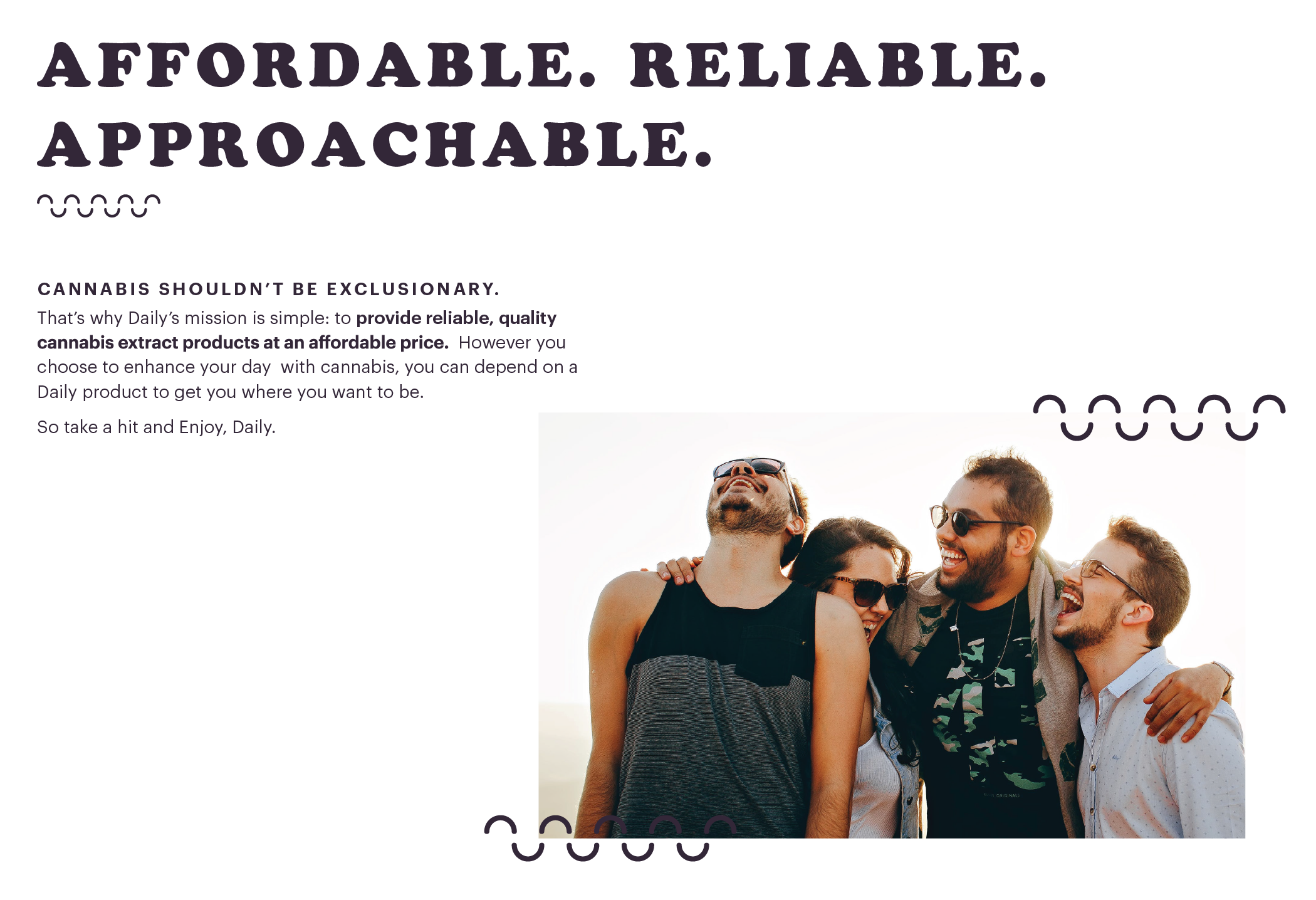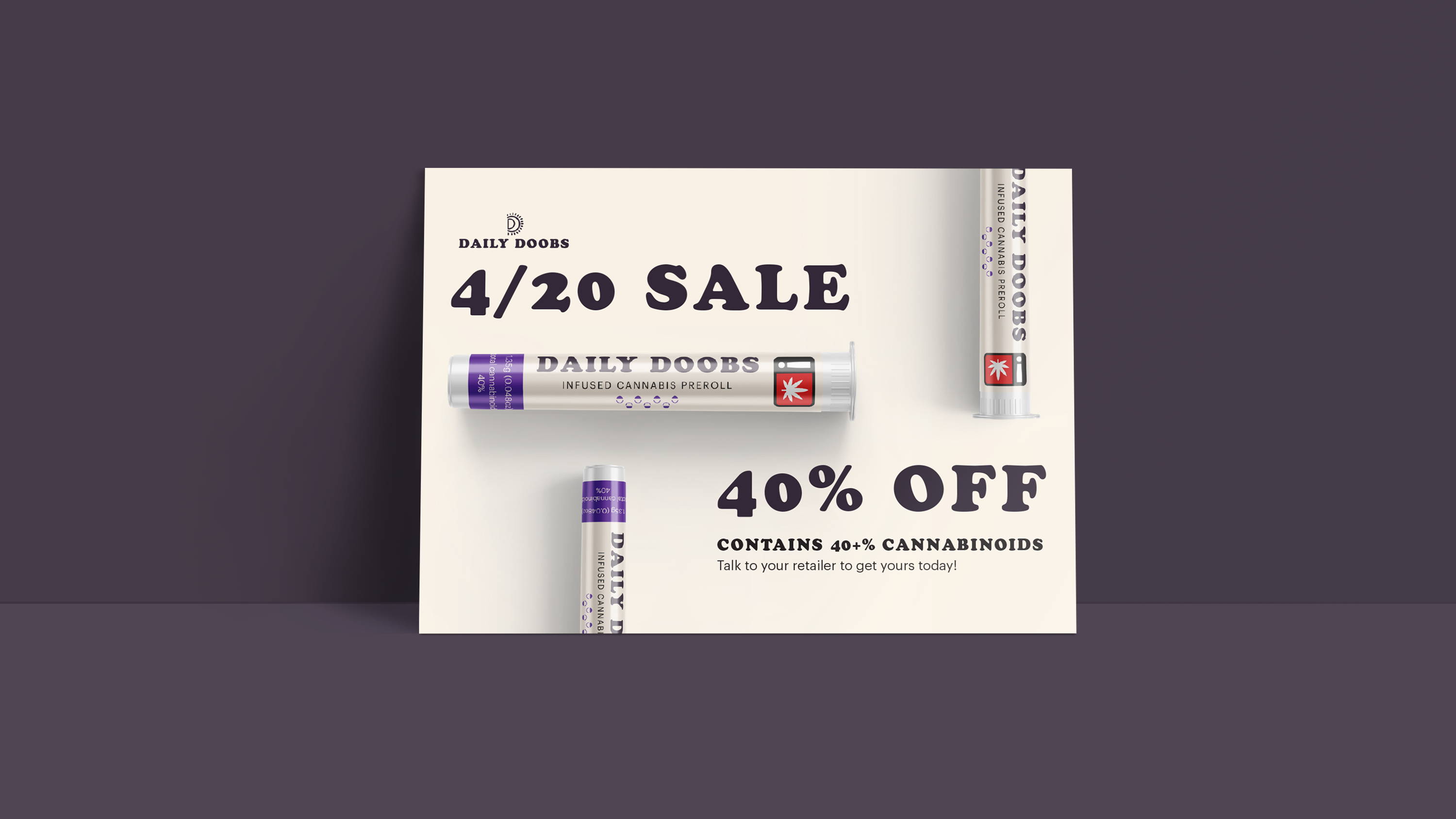 Using the curved forms in Daily's updated branding, we created arced packaging that allows Daily's product to have a strong shelf presence.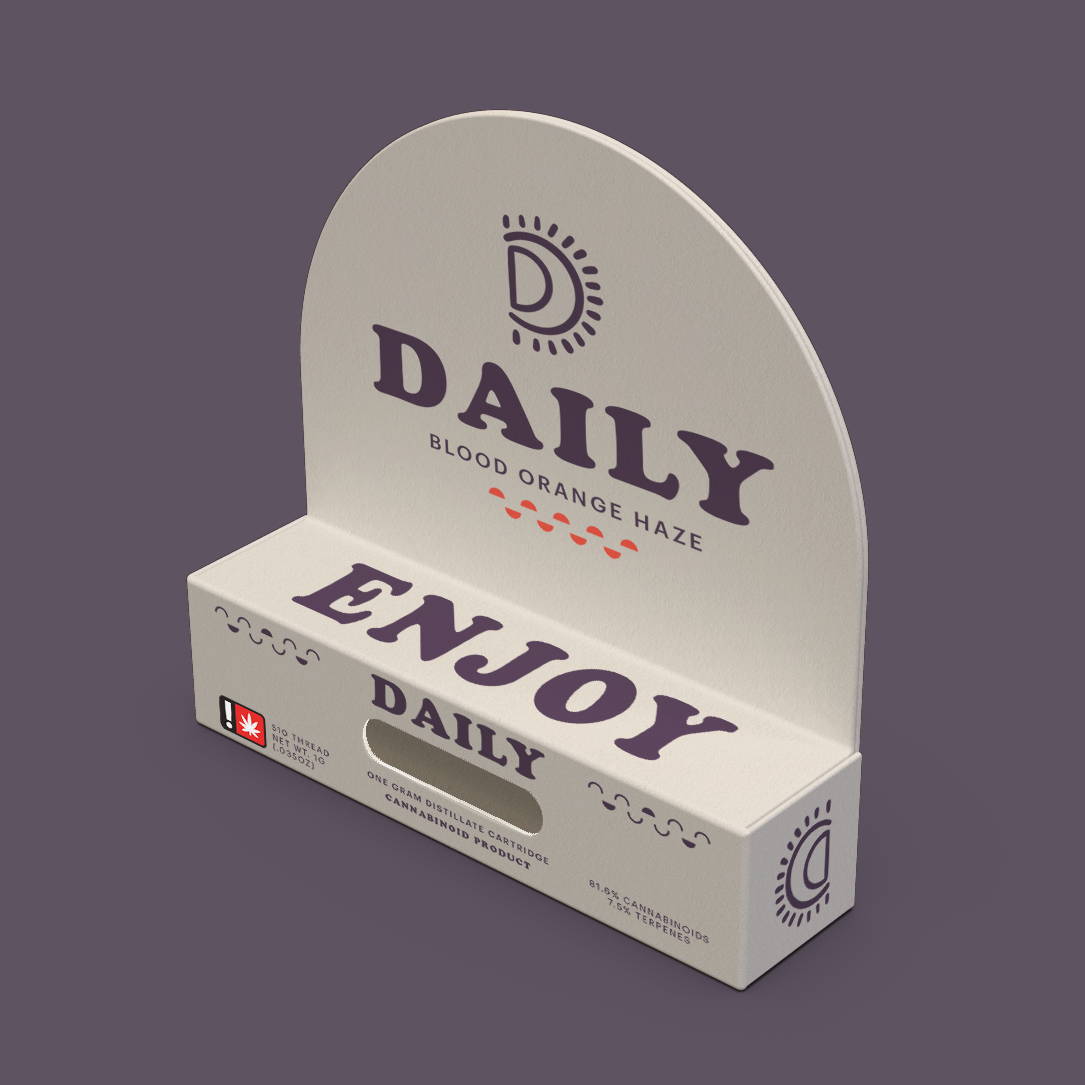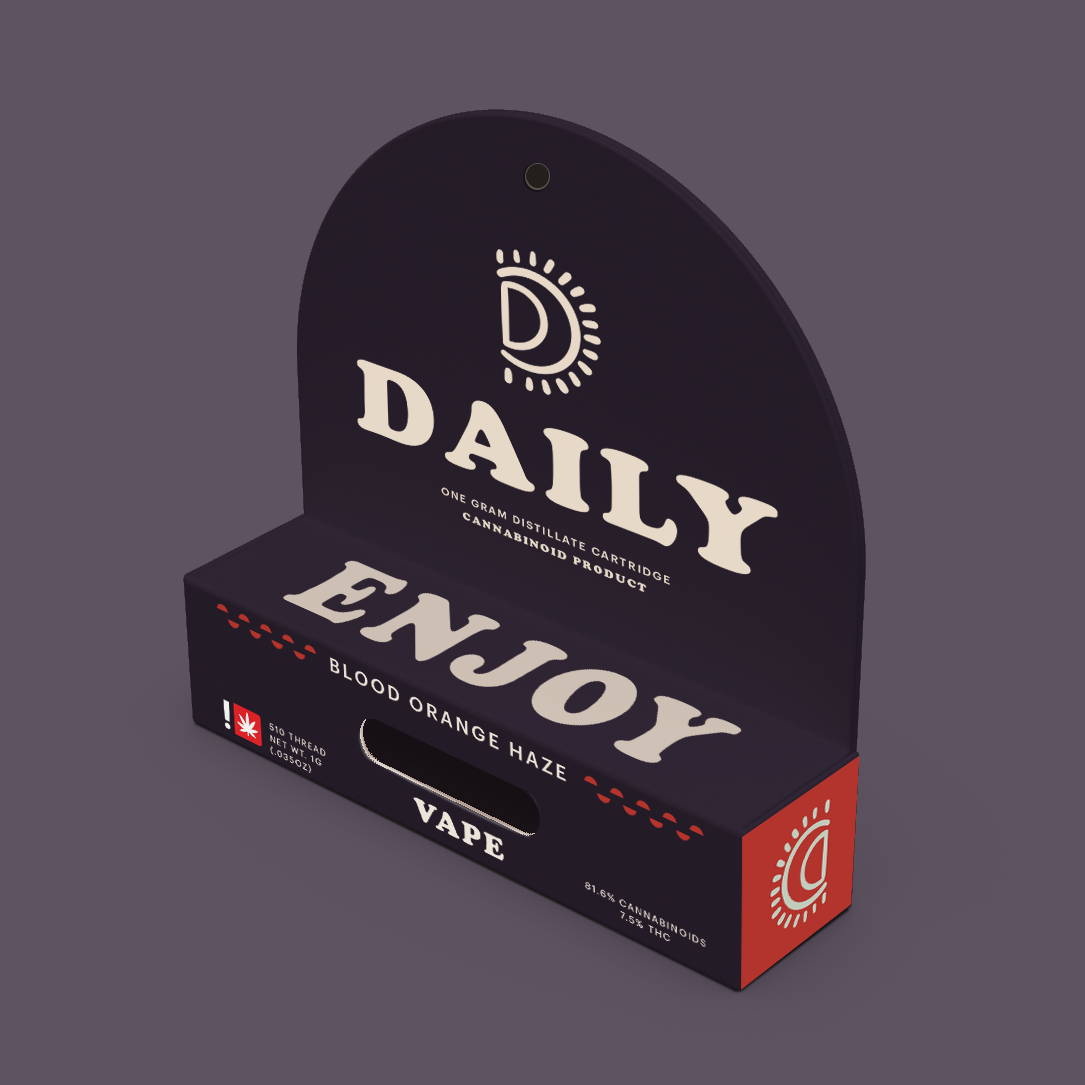 Created a seamless unboxing experience that sparks joy and wonder for the consumer.